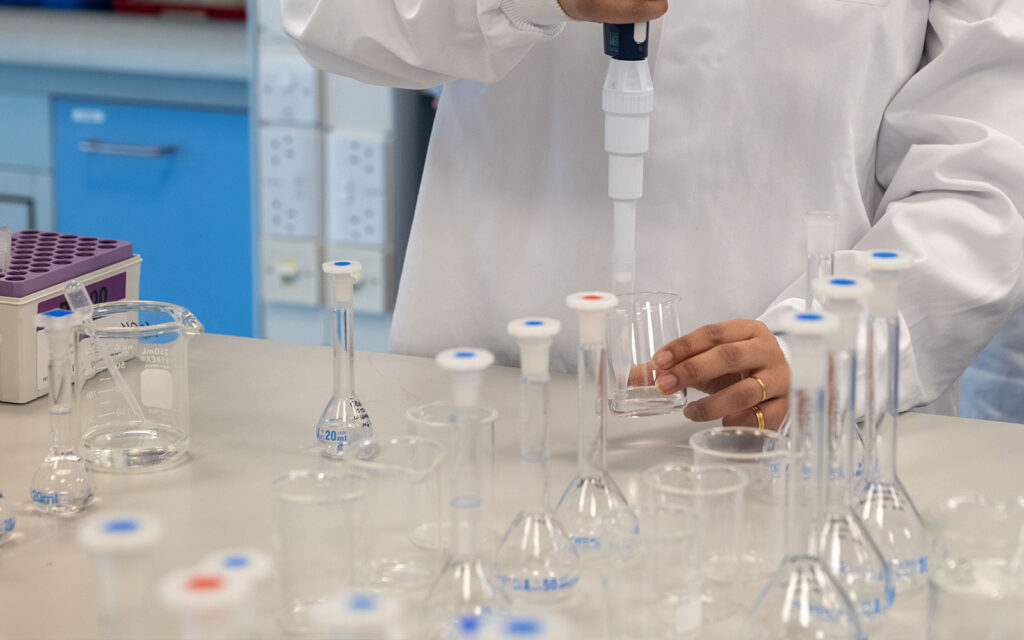 Prati-Donaduzzi Secures the Largest Global Pharma Supply Agreement for Natural Cannabinoids with API Manufacturer Brains Bioceutical
VANCOUVER, British Columbia, April 04, 2023 (GLOBE NEWSWIRE) — Brains Bioceutical Corp ("Brains Bio" or the "Company"), the largest natural cannabinoid active pharmaceutical ingredient ("API") manufacturer in the world, has signed a landmark supply agreement with Prati-Donaduzzi, one of the largest drug manufacturers in South America, to supply natural EU-GMP CBD API ("CBD API") for their ongoing clinical trials and cannabinoid products approved by Agência Nacional de Vigilância Sanitária (ANVISA), Brazil's Health Regulatory Agency.
"We have built a very strong foundation via our renowned science team and commercial production capability to produce the world's purest natural sourced cannabinoid API molecules. Accordingly, we are thrilled that this has allowed us to expand our long-standing relationship with an industry leader, Prati-Donaduzzi. We will continue to supply our high-quality natural CBD API for Prati-Donaduzzi's clinical trials and cannabinoid products, which we expect will ultimately culminate in market-authorized prescription (Rx) medicines. This supply agreement is a landmark moment in the history of the pharmaceutical cannabinoids industry. This outcome is the culmination of respective efforts as leading innovators in the space. This makes Brains Bio an important partner for Prati-Donaduzzi as they continue to lead and pave the way in cannabinoid medicines and cannabinoid science," said Ricky Brar CEO and Chairperson of Brains Bioceutical.
This landmark deal for both companies represents a significant step forward in developing natural cannabinoid-based medicines in the global pharmaceutical industry. Brains Bio is a cutting-edge manufacturer of natural cannabinoid APIs, with the largest cannabinoid API production facility in the world, built for global capacity to supply customers throughout their drug development lifecycle and subsequent commercialization of their future cannabinoid-based market-authorized drugs.
Prati-Donaduzzi is a leader in the pharmaceutical industry in South America, with a reputation for innovation and excellence in drug manufacturing and pharmaceutical development. The company has one of the largest portfolios of generic drugs in Brazil and supplies both South American and global markets. They are also the largest distributor of cannabinoid-based medicines in South America, having conducted over five years of research and development in cannabinoid innovation and drug development.
"We believe that quality cannabinoid-based medicines have enormous potential to improve the lives of millions of people around the world," said Eder Fernado Maffissoni President at Prati. "A successful pharmaceutical product requires, amongst other things, a high-quality, standardized API and a robust supply chain. By partnering with Brains Bioceutical, we can continue to lead in this emerging category and ensure patients are continuously receiving the highest quality API with Brains Bio's natural EU-GMP CBD API."
Brains Bio is equally committed to advancing the development of cannabinoid-based medicines and supporting clinical trials and advancements in cannabinoid science via the Brains Bio cannabinoid science platform and the Company's newly opened state-of-the-art production facility, designed to deliver the highest standard cannabinoid APIs to the pharmaceutical industry.
Cannabinoid-based medicines have enormous potential to revolutionize the treatment of a wide range of medical conditions. In recent years, there has been a growing demand for these medicines, and the global market for cannabinoid-based drugs is projected to reach $56 billion by 2026 [1].
Brains Bio is proud to be at the forefront of this industry, providing high-quality natural cannabinoid APIs that will enable pharmaceutical companies like Prati-Donaduzzi to develop and deliver new and innovative treatments to patients around the world.
This landmark long term supply agreement is a significant milestone for both companies and reflects the growing demand for cannabinoid-based medicines in the global pharmaceutical industry. Brains Bio is proud to be at the forefront of this industry and looks forward to continuing to collaborate with leading players like Prati-Donaduzzi. This follows and is accretive Brains Bio's previous press release announcing the supply to Prati-Donaduzzi, of its natural CBD API for Brazil's first approved medical cannabis product.
This news comes following Brains recent announcements:
For media inquiries, please contact:
[email protected]
For investor relations, please contact:
[email protected]
Follow Brains Bio on Social:
Twitter: @BrainsBio, LinkedIn: @BrainsBio, Instagram: @BrainsPure
ABOUT BRAINS BIOCEUTICAL CORP.
Brains Bioceutical is the leader in evidence-based Phyto-cannabinoid health solutions to enhance life and treatment options for all.
Brains Bio is a leading manufacturer of natural and pure active pharmaceutical ingredients (APIs), with a unique suite of licenses and registrations, Brains Bio is strategically positioned to take advantage of the complex regulatory environment, securing its first-mover and product quality advantage. Brains Bio is diversified across the pharmaceutical, medical, and nutraceutical sectors within the rapidly growing cannabinoid market, resulting in a strong and unique value proposition.
             
[1] Report by Grand View Research, titled "Cannabis Market Size, Share & Trends Analysis Report By Product Type (Flower, Concentrates), By Application (Medical, Recreational), By Compound (THC-Dominant, CBD-Dominant), And Segment Forecasts, 2019 – 2026."
CAUTIONARY STATEMENT:
This news release contains forward looking statements or forward-looking information ("forward-looking statements") within the meaning of securities laws. Often, but not always, forward looking statements can be identified by the use of words such as "plans", "expects" or "does not expect", "is expected", "estimates", "intends", "anticipates" or "does not anticipate", or "believes", or variations of such words and phrases or state that certain actions, events or results "may", "could", "would", "might" or "will" be taken, occur or be achieved. All statements, other than statements of historical fact, in this news release are forward-looking statements and are based on expectations, estimates and projections as at the date of this news release. Any statement that involves discussions with respect to predictions, expectations, beliefs, plans, projections, objectives, assumptions, future events or performance are not statements of historical fact and may be forward-looking statements. Risks, uncertainties and other factors involved with forward-looking statements could cause actual events, results, performance, prospects and opportunities to differ materially from those expressed or implied by such forward-looking statements. Although the Company believes that the assumptions and factors used in preparing the forward-looking statements in this news release are reasonable, there can be no assurance that such statements will prove to be accurate, as actual results and future events could differ materially from those anticipated in such statements. Readers should not place undue reliance on the forward-looking statements and information contained in this news release. The forward-looking statements included in this news release are made as of the date of this news release and the Company does not undertake an obligation to publicly update such forward-looking statements to reflect new information, subsequent events or otherwise unless required by applicable securities laws.